Hi everyone! We are happy to greet you in our company of SEO and Internet Marketing fans and specialists wishing to keep abreast of all latest news and changes in this turbulent and rapidly changing business environment. Nowadays internet is full of threats and risks, with many sites being hacked and many privacy violations taking place every day. So Google, as usually spearheading all initiatives online, is introducing a set of improvements to its users. For some, it is a period of shocks and problems – for instance, YouTube, a world-famous online giant, is hardly breaking even despite over one billion users, while for others, it is a period of fundamental change and opportunity – Facebook surprised the global user community with launching its own CRM. All this and much more in our Friday catch-up – hold your breath and keep reading!
YouTube Is on the Verge, even with over One Billion Users
At the end of February, official statistics on YouTube growth potential was uncovered, giving very unpleasant news and estimates. As analysts claim, this online giant does not fulfill its growth potential to the fullest extent, even though it nowadays accounts for more than one billion users. Such estimates urged much discussion over whether YouTube is actually profitable or not. Optimistic opinions regard YouTube as a Google property yet to reveal its market potential, while pessimists consider it a troublesome property of Google not living up to owners' expectations. Unfortunately, this question is not new – opinions split regarding YouTube's propriety even in 2006, when Google considered its acquisition. Though yielding considerable revenue from mobile revenues, YouTube experiences problems with lacking destination traffic and a narrow dedicated audience. Hence, either considering revenue expectations or reconsidering approaches to marketing are among the top priorities so far, while discussions persist. Learn more here: MarketingLand.
Facebook Gaining Momentum: Revelations about Own CRM
Facebook has much to surprise you this week! Together with ousting 15 companies from Facebook Exchange and revealing the establishment of its own CRM, Facebook also launched a new mobile application for advertisers to create and manage their advertisements. It is a very innovative and powerful tool empowering advertisers for managing their online Facebook campaigns from their origination, and its major advantage is about focus on mobile screen adaptation of ads. These newest developments of Facebook give it a strong competitive advantage in the area of digital advertising, and incite millions of Facebook users to experiment with creation and publication of their ads online. Moreover, the new Facebook apps allow users to track their own performance and send push notifications to users, which may become an ideal ad launch for a realm of small and middle businesses with a strong online presence and social media focus. See more here: ClickZ.
Google Secures You from Being Hacked by Warning about Harmful Downloads
Computer security has never been so important, and Google understands the variety of threats and risks its users face online every day. Accounts and sites are hacked, viruses are disseminated, personal information is stolen, and many other cyber-risks may spoil the day of a regular computer user. Hence, Google has recently introduced a new system of security checks that issues an early warning to internet users before they enter sites containing potentially hazardous downloads. The system is different from previously used ones because it makes an emphasis on earning users before they enter sites, instead of cautioning users against downloading materials from sites after their entry. This new universal security check is applied to search results, AdWords, and the overall Chrome browser. Find out more: SearchEngineLand.
Twitter Empowers Marketers with New Tracking Tools
Reassuring news comes from Twitter for online advertisers this week! Twitter designers introduced a new option for marketers using the conversion tracking analytics to gain a deeper insight into their ROI from Twitter promotion. This option involves the use of "transaction values" and "key conversion tags" showing sales through Promoted Tweets only, and it is globally available for all advertisers. Such an innovation provides advertisers with advanced campaign measurement opportunities for advertisers, and makes the revenue shares from different promotion efforts more transparent. This way, the Twitter advertisers obtain a clear assessment of sales portions driven by promotional tools, being able to evaluate the reasonability of further investments into Promoted Tweet offerings. Learn more here: MarketingLand.
Beware! Hashtags on the Rise!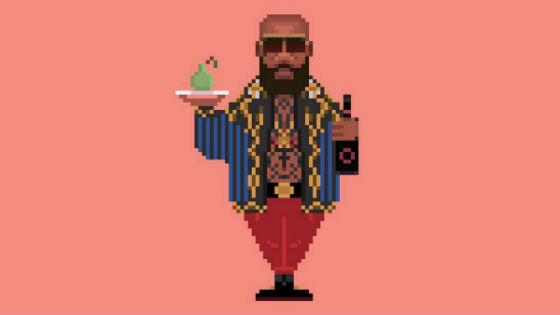 We are all accustomed to seeing numerous hashtags in Twitter, Instagram, and Facebook feeds, but have you ever thought about the long-term implications of this process? Nowadays, more and more analysts say that hashtags are gradually replacing conventional search words and methods. So will hashtags replace domain names and crowd the browsers? How can hashtags be used as innovative promotion tools? Find out all details here: ClickZ.
Thank you for reading us and see you next week!